A small movement in Germany: Size Acceptance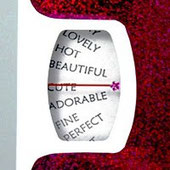 Welcome to Dicke e.V. - a NGO in Germany, active in the field of Size Diversity and lobbying against all sorts of discrimination because of weight.
We were founded in 2008, and we are still not very big in the amount of members.  But we do offer very many people in Germany advice through the Internet, in Workshops and in some regional groups. A big focus lies on our mediawork, since we believe, that a lot of body image ideas is transported and "made" by the media. Our contribution, showing a different point of view, is just a tiny little part - but still, we keep going.
In the general hope, to inform fat people that diets don´t work on the long run, that the hazards of eating disorder is pretty much underestimated and in the idea of the possibility to live a healthy and fit life in a fat body. With self respect and acceptance with the society.
We do look forward, to exchange ideas and activities with people from all over the world. Feel free to contact us.
From May 2nd to May 8th 2013 participants from 11 European countries met in Berlin for a workshop funded bei the European commission.
The issue was "Health at any size", already known in the US as well as in Britain, but for some participants, especially from the Eastern countries totally new.
mehr lesen
International No Diet Day 2012 in Berlin
European Fat Activists will demonstrate in Berlin on 6 May 2012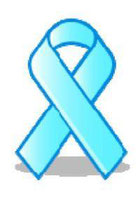 A week-long conference of European fat activists will take place in Berlin 1-8 May 2012. This is the first time that such an event has taken place and it includes participants from Germany, Austria, Denmark, Finland, France, Sweden, Spain, the UK and USA. The gathering, entitled 'Body & Peace,' is funded by the European Community within the Lifelong Learning program Grundtvig.

On 6 May, International No Diet Day, Body & Peace participants will issue a call for respect for fat people all over Europe. This will take place at the Weltzeituhr, Alexanderplatz in Berlin-Mitte at 12.30pm.
"We ask European and national politicians to include the category of size into the directive against discrimination, and for equal treatment of larger people", says the organiser, Gisela Enders from Dicke e.V. in Germany.
International No Diet Day was established in 1992. Since then 6 May has been designated as a day to develop embodied self-esteem, combat eating disorders, expose the risks of dieting, and encourage everyone to live healthy and happy lives in bodies of all sizes. Activists will do this through many different activities all over the world.